Dr. Lloyd L. Ramby D.C.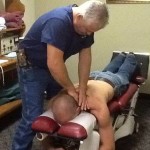 I have been a doctor of chiropractic in the northeast Houston area for 18 years. Upon graduating from Texas Chiropractic College in December of 96', I opened our first clinic in Atascocita with my business partner at the time, Michael Davenport D.C. In 2012, we opened our clinic on FM 1960 in Huffman and have practiced there since. Ramby Chiropractic Clinic's pride our healing efforts on the ability to solve common health problems without the use of narcotic treatments
I live near Huffman on a 21 acre farm where up until Hurricane Harvey, I raised Brangus cattle and horses. Now, I only have horses. I own a thoroughbred horse that is the nephew to Secretariat. I cherish the simple life and sometimes never leave home on weekends, just enjoying the peace and serenity of the country life. I'm often asked if I like being a chiropractor. The answer is no. I LOVE being your choice for a chiropractor Humble TX!
I grew up in Huffman, Texas, the proud son of a well known Houston area chiropractor, Dr. David Ramby. My father treated a few Houston area legends on a regular basis, Johnny Lee, Mickey Gilley and Sherwood Cryer just to name a few. I heard stories my whole life about miracles that happened in my father's clinic and decided one day that I wanted people sharing stories about miracles that happened in my clinics as well. I love hearing from new patients that they were referred by someone who had a great experience in my clinic.  There is no better feeling. Over the years I have combined many techniques to form my own unique method and I promise….I don't know what doctor of chiropractic you have seen before but that doctor does not use but a few of the techniques I perform all day everyday.
There is no other thrill like seeing two people carry a third person into my office and then seeing that same third person walking out on his own just a short time later. What other kind of job can offer that satisfaction? You may have seen our motto on our wall as you drove by our clinic, "Walk-ins and Crawl-ins Welcome". Well, we would be honored to earn your business and help you ease that pain.
Dr. Nathan T. Maine D.C.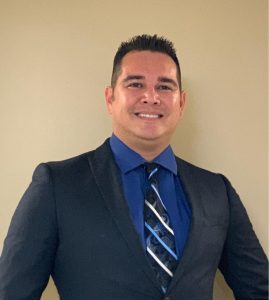 Dr. Nathan T. Maine is originally from Rialto, CA. In June 1998, he joined the U.S. Navy as a Sonar Technician and was assigned to the U.S.S. Arleigh Burke (DDG-51). After two deployments to the Middle East and five years of sea duty, Nathan was transferred to Naval Ocean Processing Facility Whidbey Island in Washington state as a maintenance technician. In February 2008, Nathan Maine was honorably discharged from the U.S. Navy. Since his time in the military, he had earned his Associates of Arts from Skagit Valley College in Mount Vernon, Washington and Bachelors of Science in Kinesiology from University of Nevada, Las Vegas. In December 2014, Nathan moved to Conroe, Texas to continue his education with Texas Chiropractic College. In August 2018, Dr. Nathan T. Maine earned his Doctorate of Chiropractic. Due to his impressive background and service to our country, Dr. Lloyd Ramby recruited him as an Associate Chiropractor. During his time working at Ramby Chiropractic, Dr. Maine has added on several non-Chiropractic techniques to be used for conditions like headaches and Thoracic Outlet Syndrome. His hobbies include traveling, playing with his electric guitar, and learning how to speak Spanish. Dr. Maine currently resides in Humble, TX.
Jen Williams – Office Manager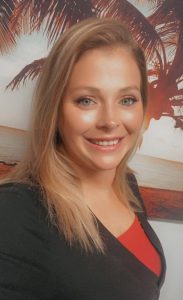 Born and raised in Huffman, TX. Ms. Williams previously worked in multiple positions from data entry to billing and coding to management the past several years for Kingwood Medical Center, Kingwood Urgent Care, Cleveland Regional Medical Center, Red Oak Hospital, Trinity Healthcare Emergency Room, Veteran Evaluation Services, and Woodlands/Conroe Emergency Centers.
Jennifer is currently going to school at San Jacinto Community College for Bachelor's of Art in Business Management. Ms. Williams enjoys reading and spending time with her children. Jennifer currently resides in Conroe, TX.
Conditions Treated at Ramby Chiropractic – Your Choice For A Chiropractor Humble TX!
Ankle Injury
Arthropathy of Spinal Facet Joint
Back Disorders
Back Injuries
Back Sprain
Elbow Injuries
Facet Joint Pain
Facet Syndrome
Finger Injuries
Hand Conditions
Head Conditions
Hip Injury
Intervertebral Disc Herniation
Joint Disorders
Joint Pain
Knee Injuries
Neck Injuries
Neck Muscle Strain
Neck Pain
Migraine Headaches
Sciatica (Not Due to Disc Displacement)
Scoliosis
Shoulder Disorders
Shoulder Injuries
Spinal Cord Injury
Sports Injuries
Sprains
Strains
Thoracic Disc Disorders
Thoracic Outlet Syndrome
Toe Injuries
Wrist Disorders
Wrist Injuries
Do you have a child struggling with Autism? We treat autistic kids for free.
* Please call our office to discuss if you do not see a specific condition listed above
Have questions? We have answers! Please give us a call or visit our Frequently Asked Questions page.